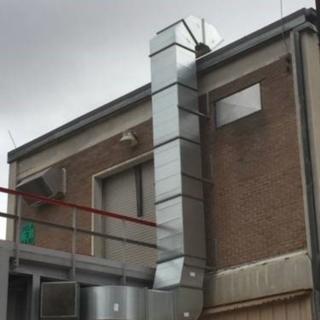 ExxonMobil Bad Actors
This project required Moore's Mechanical team to remove and replace 18 specialized air handling units. These critical units served MCC's, switchgear buildings and electrically classified hazardous locations.
One challenge was installing a unit in very tight space that required custom designed and fabricated ductwork to allow enough outside air to properly flow thru the condensing unit.
Moore's sheet metal team designed, fabricated, and installed the custom ductwork.