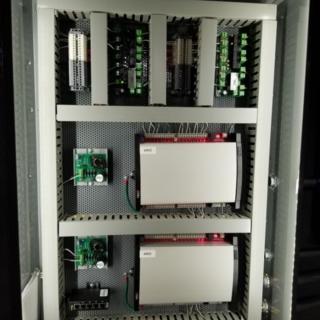 CPL HVAC Control System
Moore designed and installed a completely new Building Automation System (BAS) to monitor and control the newly installed equipment for the CPL HVAC Mechanical project.
Equipment included: 8 outdoor air handling units with variable speed drives, exhaust monitoring and controls, steam to hot water heat exchangers, packaged rooftop units.
All control panels were designed and built in house by Moore's Facilities Maintenance personnel.